welcome to kirtesh's home page
---

Hello and welcome to my homepage, my name is kirtesh Mehta and i am originally from india (Gujarat) and living in New Zealand since last 10 years.
I am doing B.Sc. and I am majoring in computer programming at University of Auckland.
I live in Auckland New Zealand. I am 21 years of age. This is my FAMILY
And this is my PHOTO.

---


My Favorites..

These are some of my favorites I hope you enjoy it, If you think that I need to add something or anything else your most welcome for a kind comments through my email.....It will be appreciated.






Check out Doordarshan Live on the Net
Doordarshan, The live Indian television. It has been there for ages now......The first indian Television
Broadcasting company. Must visit it......
.


Bollywood

The best of bollywood is here only on this page.....
anything you want to know about bollywood......
Magazines, newspapers and lots more.


(download real player)
Check out the best audio and video songs in Real player.....
The top 20 songs of bollywood upgraded....
Check them all out..


Would you like to search for something (just click here)



OR

Would you like to search for something in INDIA, it means just INDIA
123India
Khoj in India

Check out this band!!!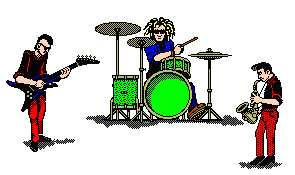 How about Frozen.
Love Titanic ?
quit playing games
summer of 69
as long as you love me.
please...forgive..me



Want to know the latest weather....

Check out the latest weather update all around the world.....



These are My best Friends...Sanjay Patel, Hiren Patel, My self, Ankur Mistry,
Rantul Mistry.


Visit One of the finest country in the world. The county of
nature and the scenery....awesome.




Still a lots to come...visit soon....